Columbus Mobile Semi Truck Repair
Mobile Truck Repair in Columbus
24 Hour Truck Repair
Call (614) 401-3350
Diesel repair
Engine repair
Electrical repair
Air brake repair
Trailer repair
Radiator repair
Roadside repair
Lighting repair
18 wheeler repair
Jumpstarts
Forced regens
DOT inspections
Battery replacement
Starter replacement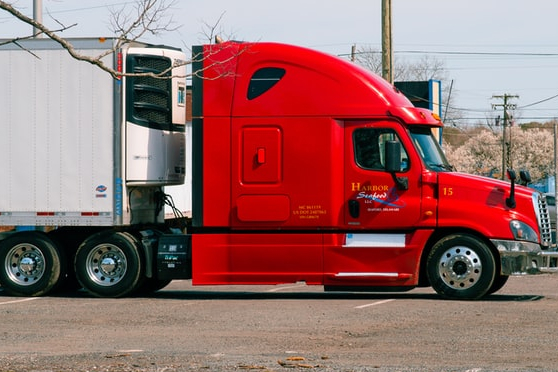 Truck Repair Columbus Ohio
When you need Mobile Truck Repair in Columbus you need mobile truck mechanics who can get you back on the road fast. Columbus Mobile Truck Repair has dispatchers for 24 Hour Truck Repair and our and we will work until the job is complete. Our Mobile Diesel Mechanics are often to you in 60 minutes or less wherever you are in Columbus. With DOT hours of service and time sensitive shipments you don't have time to spare. Call now if you're looking for the best Truck Repair in Columbus OH.
Columbus Mobile Truck Repair Services
Semi Truck Repair
24 Hour Truck Repair
Heavy Duty Truck Repair
18 Wheeler Repair
Semi Trailer Repair
Trailer Air Lines
Trailer Service Cables
Trailer Brakes
Diesel Truck Repair
Diesel Engine Repair
Diesel Mechanics
Diesel Fuel Service
Diesel Engine Repair
A/C & Heating
Radiator Repair
Belts & Hoses
Brake Drum Repair
Electrical Repair
Muffler & Exhaust System
Hydraulic Repair
Steering & Suspension
Air Bags & Governors
Fuel Filters
Air Filters
On Site Semi Truck Repairs in Columbus OH
Semi Truck Not Starting
One of the most common issues with diesel engines and semi trucks is that they won't start. Sometimes a quick jumpstart can get you back on the road quickly, but often there is an underlying problem with the diesel system. If you're having issues with your semi truck not starting and you've already tried a jumpstart, you may want to check the fuel filters and air filters for any restrictions. If temperatures have been freezing as they usually do during the winter in Columubs, Ohio, then you may have gelled fuel lines preventing fuel from reaching the engine. Give these quick fixes a try, or call Columbus Mobile Semi Truck repair and we can help get you up and running quickly.
Semi Truck Engine Repair
Often times semi trucks have more complex issues that require more than a jumpstart of filter change. If you're roadside and experiencing semi truck engine issues, call the best mobile truck mechanic in Columbus. Columbus Mobile Semi Truck Repair offers roadside repair for all types of semi truck problems: fuel system issues, leaking seals and gaskets, clogged fuel filters, radiator and cooling system leaks, and starting and charging system issues. Don't pay a semi truck towing service, let us try to fix your semi truck engine issues now.
Semi Trailer Repair
Although much less complicated than a semi truck, semi trailers have common issues and points of failure as well. Common semi trailer repairs that we perform include trailer brakes, trailer brake chambers, trailer air lines, trailer air leaks, trailer air hoses, trailer wheel ends, trailer wheel seals, trailer wheel hubs, and more. As simple as a trailer may seem, there are many issues that can occur on your journey across from city-to-city and state-to-state. If you're traveling the roads or interstates of Columbus, Ohio and need semi trailer repair, call us now.
Semi Air Lines & Air Brakes
When you lose air, your semi truck or trailer comes to a dead stop. Fortunately, we can get you rolling again. If you need semi airline repair in Columbus, Ohio then call the pros, Columbus Mobile Semi Truck Repair. We stock a wide variety of air lines, hoses and fittings on our truck to quickly repair your semi truck airlines. If it's not an airline or air leak, then you could have air leaking from a drum brake or brake chamber. We can quickly diagnose this and we often stock common truck and trailer brake chambers. Red air lines, Blue air lines, and gladhands are all often stocked on our service trucks as well.
Columbus Mobile Semi Truck Repair Shops
Open 24 hours
1716 Sale Rd,
Columbus, OH 43224
Open 24 hours
655 Derrer Rd,
Columbus, OH 43204